TIME AND SPACE FOR YOUR EVENT.
OUR OFFER FOR GROUPS AND COMPANIES
Our wine cellar offers seven different rooms, including seminar rooms, a unique cocktail bar and a great champagne lounge. The inviting welcome area radiates warmth the moment you enter. The atrium-style inner courtyard invites you to relax and take a deep breath.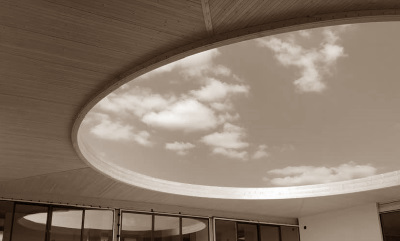 Cellar tours and various tasting packages for A-Nobis sparkling wines and Norbert Deux-Cœurs champagnes starting at € 14.
The cellar tour and tasting lasts approximately 1.5 hours.
CLICK HERE TO REGISTER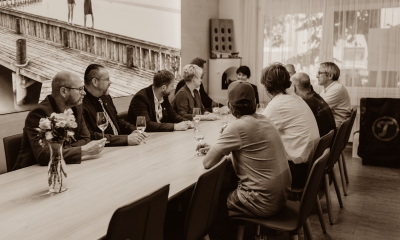 ROOM FOR IDEAS & CORPORATE EVENTS
Our modern wine cellar offers you space for your individual company event.
OUR ROOMS
To go with our sparkling wines and champagnes, we also offer Burgenland and French specialties.
OUR SPECIALTIES

Im Betriebsgebiet Zurndorf wird auf einer Projektliegenschaft von 2,5 ha eine Sektkellerei für flaschenvergorene Sortensekte errichtet. In hochwertiger Architektur wird neben dem Produktionsbereich auch ein Besucherbereich mit Verkostungsräumen errichtet. Das Bauwerk ist in Atriumbauweise geplant. Durch "Green Building"- Bauweise mit hoher Ressourceneffizienz wird der Ökonomie und der Ökologie Rechnung getragen. Durch das Projekt werden neue Arbeitsplätze geschaffen sowie das touristische Angebot der Region attraktiv erweitert. Maßnahme 9: Unterstützung für Wachstum in Unternehmen. Dieses Projekt wird aus Mitteln des Landes- und Bundes sowie des Europäischen Fonds für regionale Entwicklung kofinanziert. Nähere Informationen zu IWB / EFRE finden Sie auf www.efre.gv.at