TIME AND SPACE FOR YOUR EVENT.
OUR OFFER FOR GROUPS AND COMPANIES
Our wine cellar offers seven different rooms, including seminar rooms, a unique cocktail bar and a great champagne lounge. The inviting welcome area radiates warmth the moment you enter. The atrium-style inner courtyard invites you to relax and take a deep breath.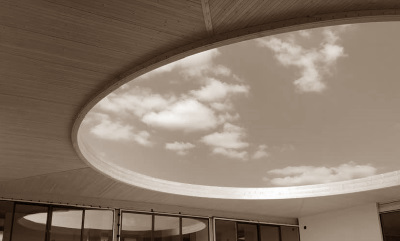 Cellar tours and various tasting packages for A-Nobis sparkling wines and Norbert Deux-Cœurs champagnes starting at € 14.
The cellar tour and tasting lasts approximately 1.5 hours.
CLICK HERE TO REGISTER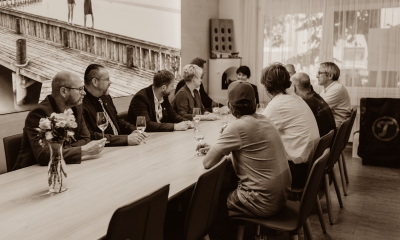 ROOM FOR IDEAS & CORPORATE EVENTS
Our modern wine cellar offers you space for your individual company event.
Simply write us at verkauf@a-nobis.at for more information.
To go with our sparkling wines and champagnes, we also offer Burgenland and French specialties.

A sparkling wine cellar for bottle-fermented sparkling wines is being built on a 2.5 ha project site in the Zurndorf business park. In addition to the production area, a visitor area with tasting rooms is being built in high-quality architecture. The building is planned as an atrium construction. The "green building" construction method with high resource efficiency takes both economy and ecology into account. The project will create new jobs and attractively expand the region's tourist offer. Measure 9: Support for growth in enterprises. This project is co-financed by state and federal funds as well as the European Regional Development Fund. More information on IWB / ERDF can be found at www.efre.gv.at.