MINDFULNESS IS A FLAVOR CARRIER.
A-NOBIS – SPARKLING WINE CELLAR
Sparkling wines with an original flavor profile and clear origins are the calling that we answer with great joy.
With more than three decades of experience in making top-quality sparkling wines, Norbert Szigeti is the foundation, and the supporting pillars are the highly valued employees, partners and restaurant owners.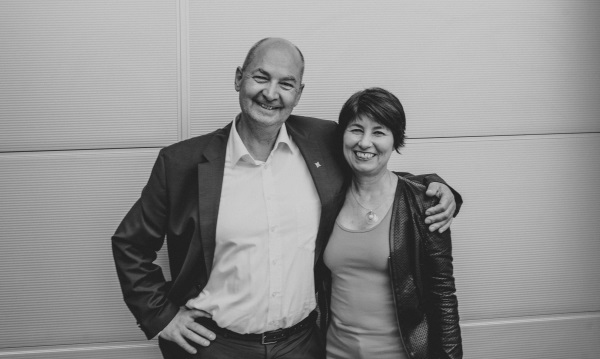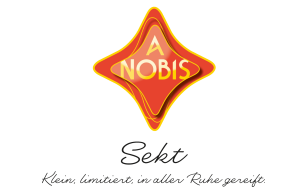 A-NOBIS (Latin: from us): Exclusive sparkling wines from Norbert Szigeti, traditionally bottle-fermented. Fine, limited, matured in peace.
The name reflects the clear origin. The "A" stands for Austria. It is an Austrian regional product, from the grape to the finished sparkling wine in the bottle.
In NOBIS you can also find the initials of the founders: NOrbert and BIrgit Szigeti. The entrepreneurial couple has been running the A-Nobis Sparkling Wine Cellar since 2018. Numerous awards are a testament to the high quality of the products and a confirmation of their commitment. A-Nobis sparkling wine is available exclusively for private customers, restaurants and retailers.

NORBERT DEUX-CŒURS (French: two hearts): Norbert Szigeti has cultivated friendships and contacts in France for over 35 years. Now, his great passion is crowned with his own champagne. The project reflects the close relationship between Norbert and Birgit Szigeti, illustrating how two hearts, for Burgenland and Champagne, can beat as one.
A-NOBIS AND FRIENDS: A-NOBIS shares strong and personal relationships with renowned champagne houses. As a result, we are also able to offer carefully selected champagnes of the highest quality for your enjoyment. These treasures are available for direct purchase.
TRADITIONAL BOTTLE FERMENTATION
When it comes to sparkling wine, there is no discussion at A-NOBIS: The second fermentation takes place in the bottle and not in the tank. The extra effort is well worth it. The process of bottle fermentation ultimately lends the sparkling wine finesse and balance. Numerous awards, such as the most recent Burgenland State Winner 2020, are a testament to the high quality of the sparkling wine.
BURGENLAND STATE WINNER 2021
MUSKAT OTTONEL
brut 2019

A fresh, fruity explosion of flavor. Typical Muskat Ottonel. Develops on the palate, yet it is not intrusive, but elegant.
€ 19.50 INCL. VAT.
more INFO
OUR SPARKLING WINE CELLAR AS YOUR EVENT LOCATION
ROOM FOR IDEAS, COMPANY PARTIES AND THEME TASTINGS
more